Want all the bits to get started with Raspberry Pi in your classroom? For the princely sum of £300 (through our education wholesale) you can have 5 of everything but the screen!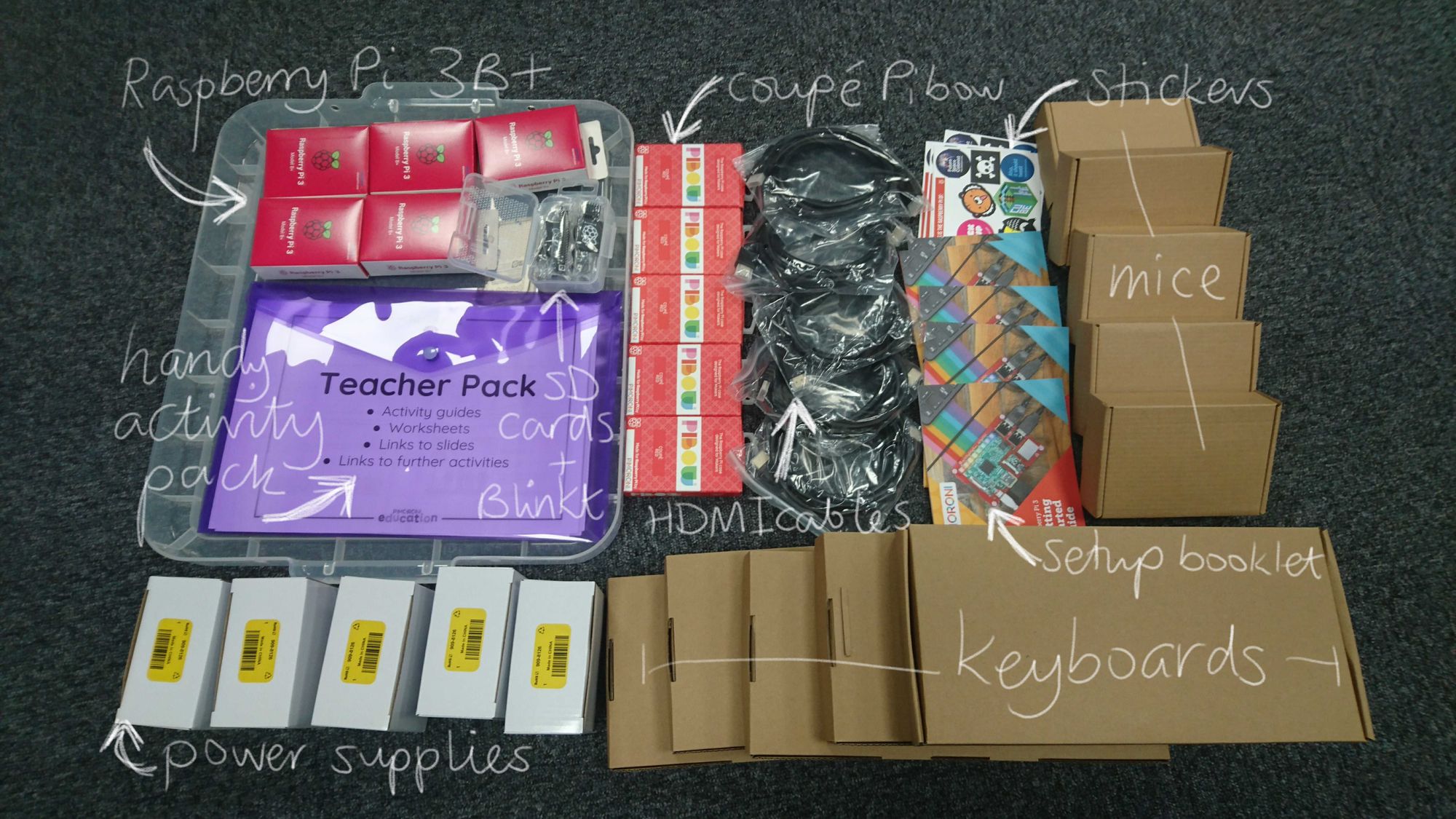 The best bit is, we've thought about how you'll use and store it. Each set of 5 comes in an 18 litre Really Useful Box with clip handles. Once you've unpacked your kit and got rid of the manufacturer's packaging, you'll have a handy box to sling the kit back in at the end of the lesson, with no worrying about playing Tetris. The boxes stack too, so they're easy to keep multiple sets tidy.
The box has ample room for any additional kit you might acquire, and a folder to keep your plans and resources in. While we're on the subject, we've put a bundle of ideas together for you and included them with the kit. We've printed two online and two unplugged activities for you, and there's a set of accompanying slides to download and use.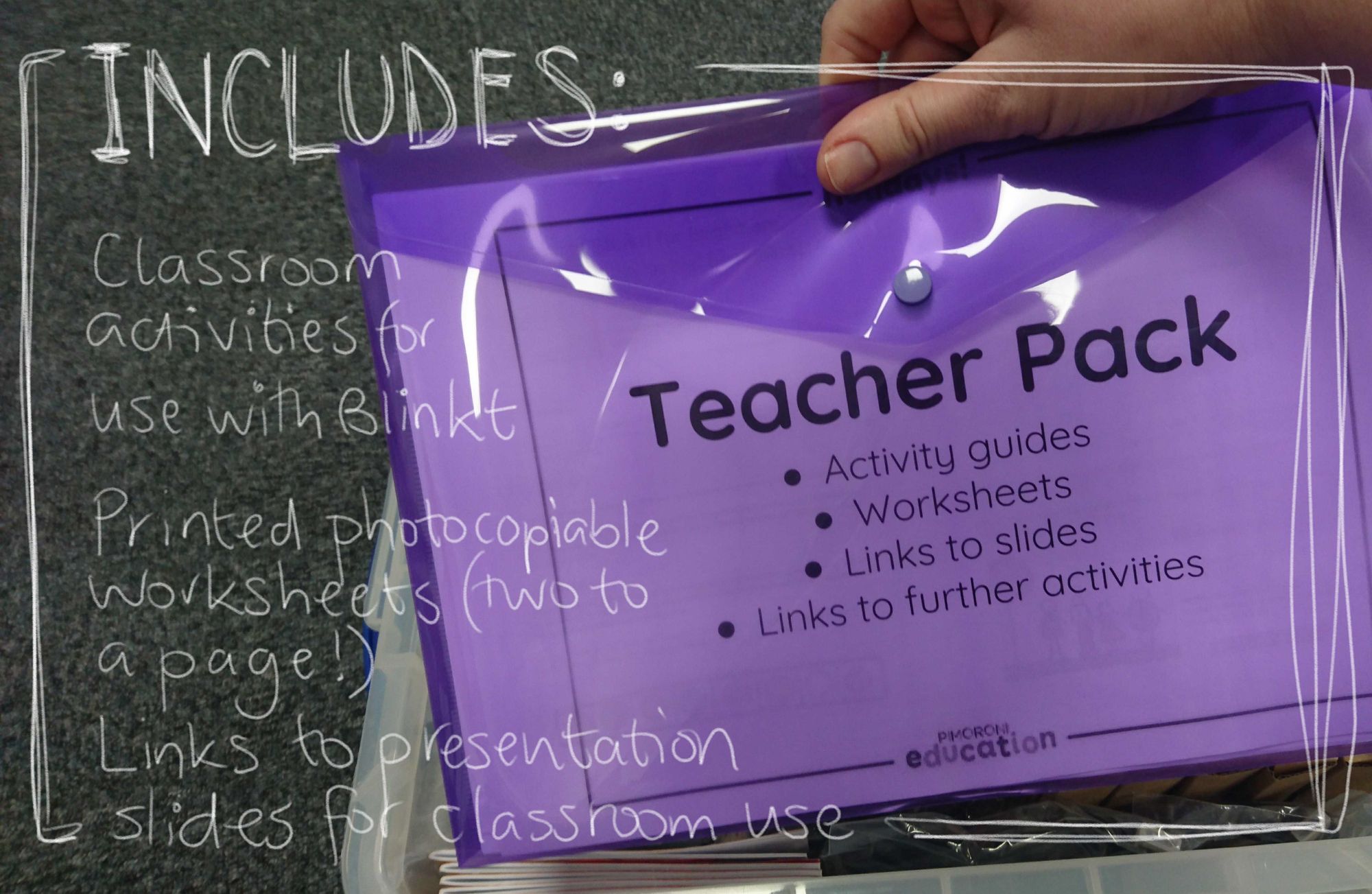 We're working on building an activity around each of our code examples too, and they'll be online for download.