Some of you are lucky enough to be using the app, or to pair your micro:bit with the online code editor, but what if you aren't?

Schools' IT policies can vary, and so sometimes loading the code manually is necessary. We've put together some handouts (also available as slides) to help guide your students through the process.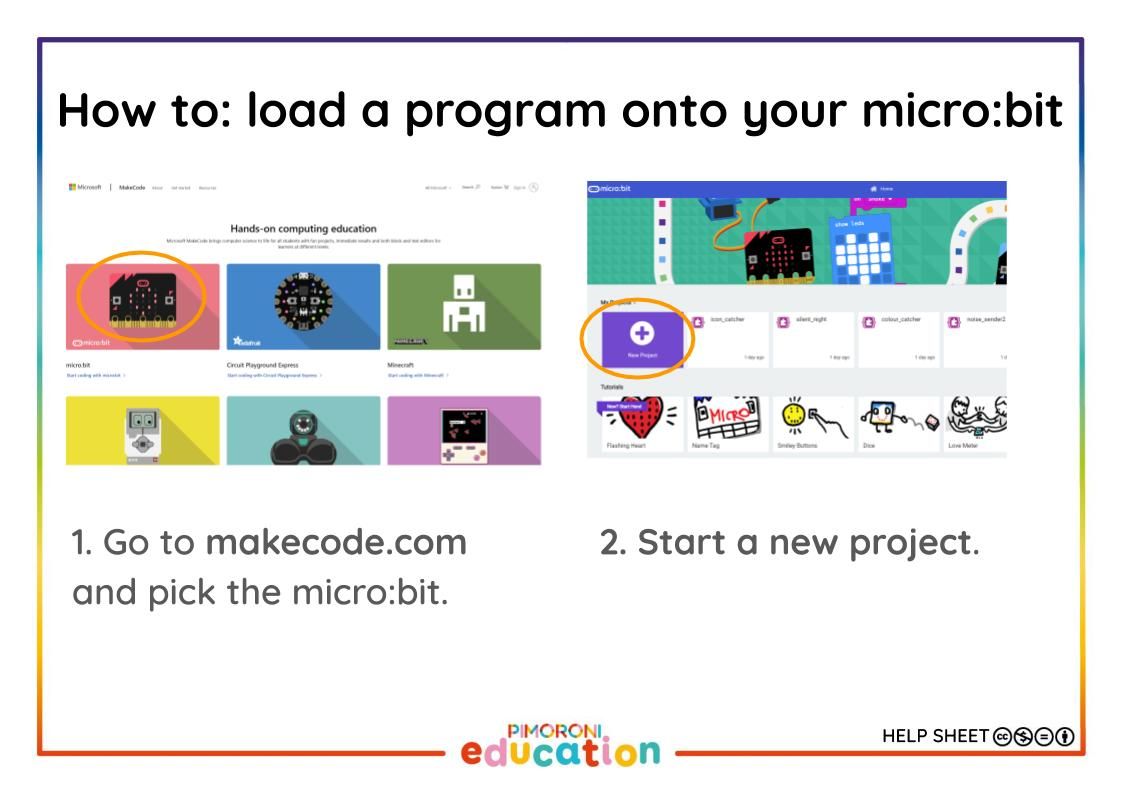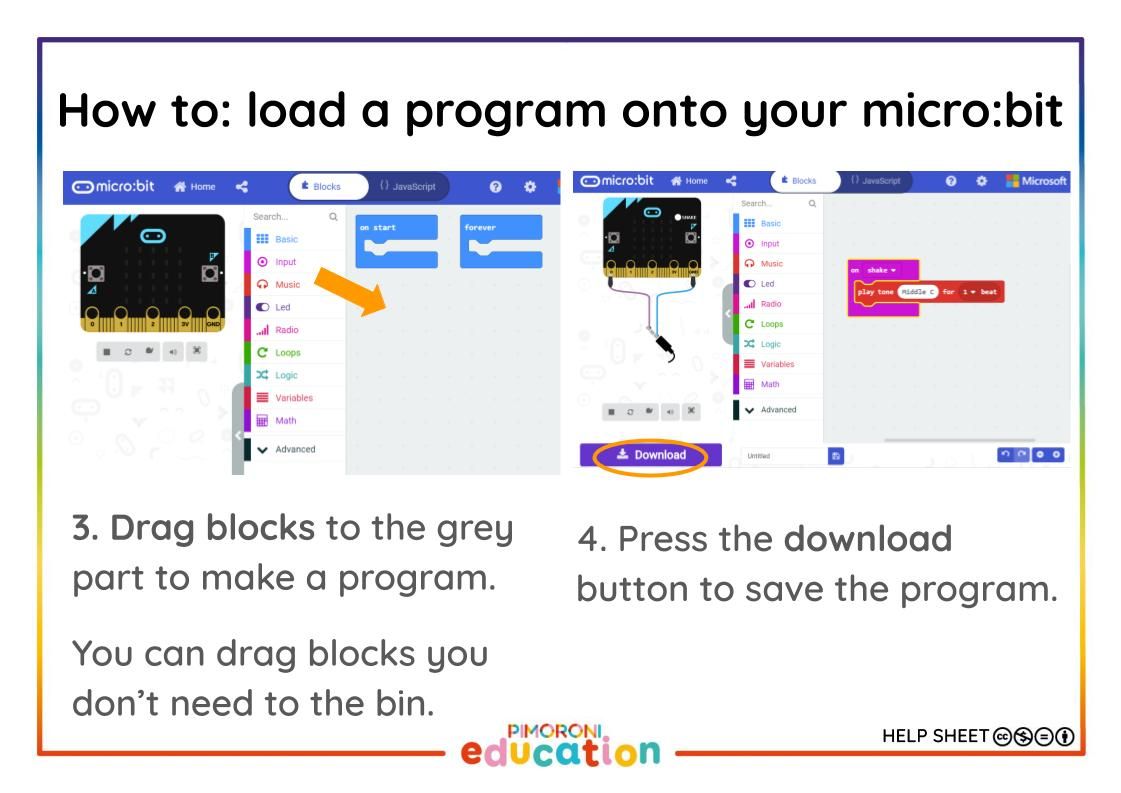 There are 3 handouts, the last one depends on whether you're using Windows or Mac.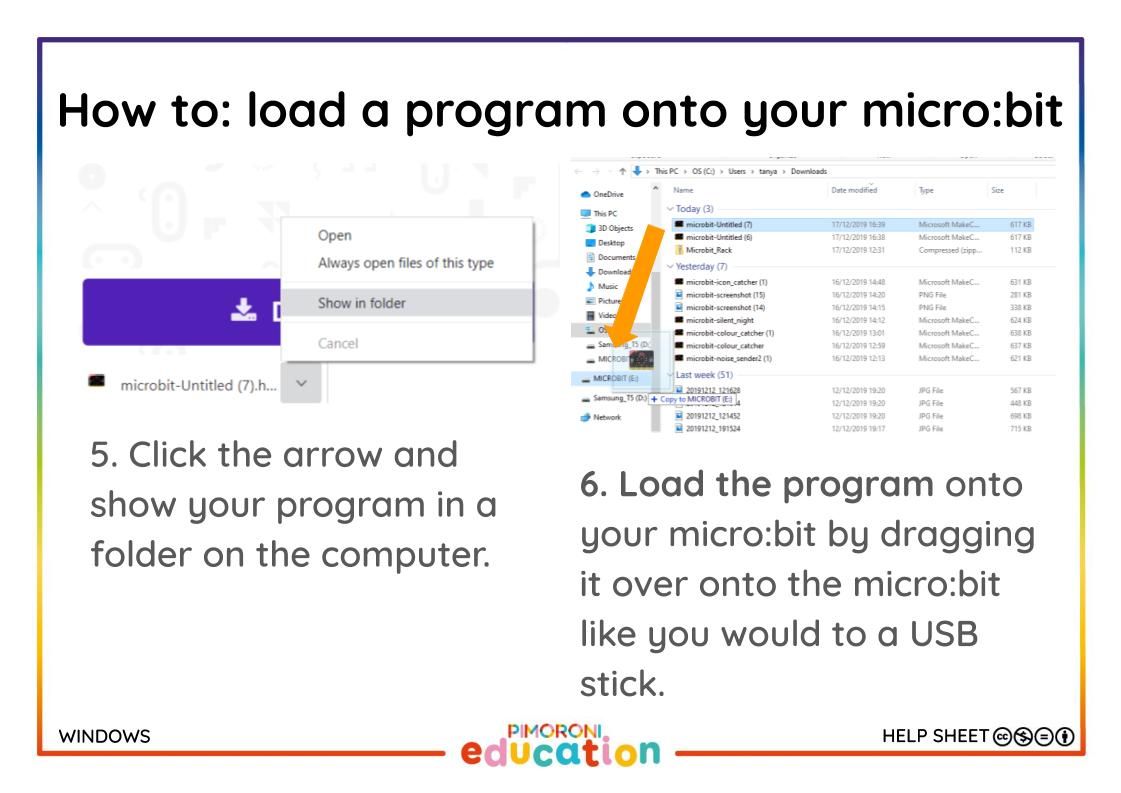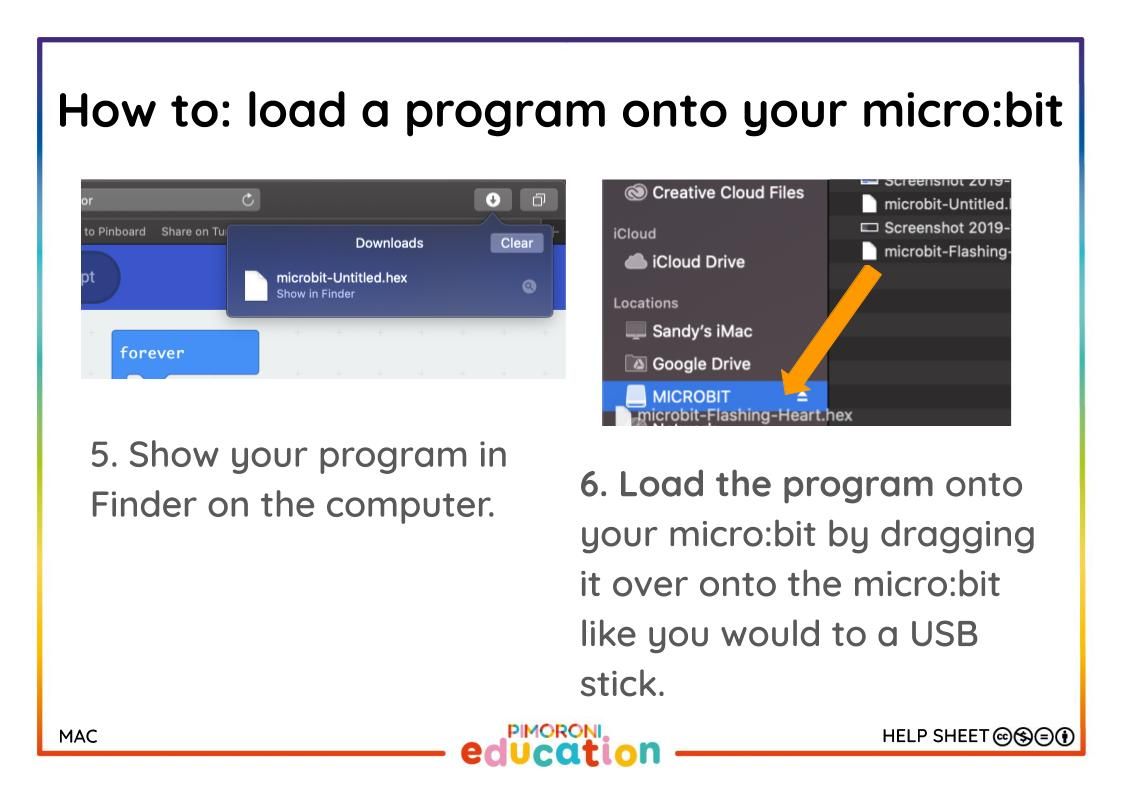 Download the pdf of the handouts here