A lot of you are suddenly homeschooling, and so we'd like to share a few of our favourites for you, along with a few pointers on how they could be used.
Don't worry - none of these are "one trick ponies" - you can get a lot of use and re-use out of them and cover several curriculum areas.
---
Chibi Lights Kit - £27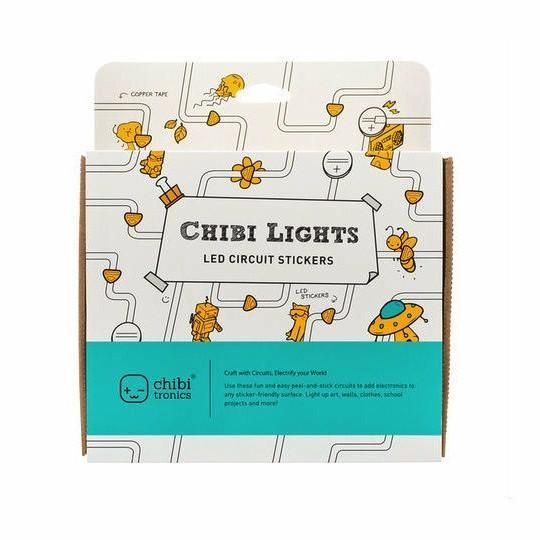 The Chibi Lights kit is a wonderful way to get started learning about circuits through that favourite of kids everywhere, stickers.
Inside you'll find a spiral bound book with printed guides and easy to follow instructions to take you through the basics of lighting up an LED, making your own switches, and sensors.
It won a Parent's choice Gold Award, and we can see why!
Everything you need is in the box, including:
Circuit Sticker Sketchbook
12 LED stickers - 6 white, 2 yellow, 2 red, 2 blue
2 coin cell batteries
2 battery clips
15ft / 5m of copper tape
We like this one because it's fun and creative, and can support art, science, and design work. Once you've completed the book, it is possible to remove the LED stickers and re-use them, and if you are out of copper tape it is cheap to buy more (£3 from our online store).
The makers of the kit have made printable worksheets so you can extend the kit and try out all sorts of other concepts - available here. There is also a load of inspiration on their Projects page.
We have used this kit along with a micro:bit to control the lights, so it's easy to expand to use with microcontrollers for an extension.
Click here to go to the shop page for the Chibi Lights Kit.
---
Electro Guitar Kit - £30
Yes, yes, noises. But these are good noises! They're the sounds of your child learning about sound technology and music production!
All the parts fit together with no soldering or fancy tools needed, and there's an instruction book right in the box so no need to fight over a device to get online.
You can cover music, product design, science of sound, and also music technology, as there are projects to continue with after you've made the guitar.
On the Tech Will Save Us website you can follow projects by selecting which kit you have - and there's an animated version of the build manual there too, so you can follow along with the build.
They also have a "recording studio" where you can record several parts to a song and loop them into a fancy musical production, just using your computer microphone.
Click here to go to the shop page for the Electro Guitar Kit.
If noisy guitars aren't your thing, then there are several other Tech Will Save Us kits in the same price range here.
---
Mini:mu Glove Kit - £39.90
This kit contains everything you need to make a musical glove, as seen on Blue Peter and used worldwide for all sorts of outreach!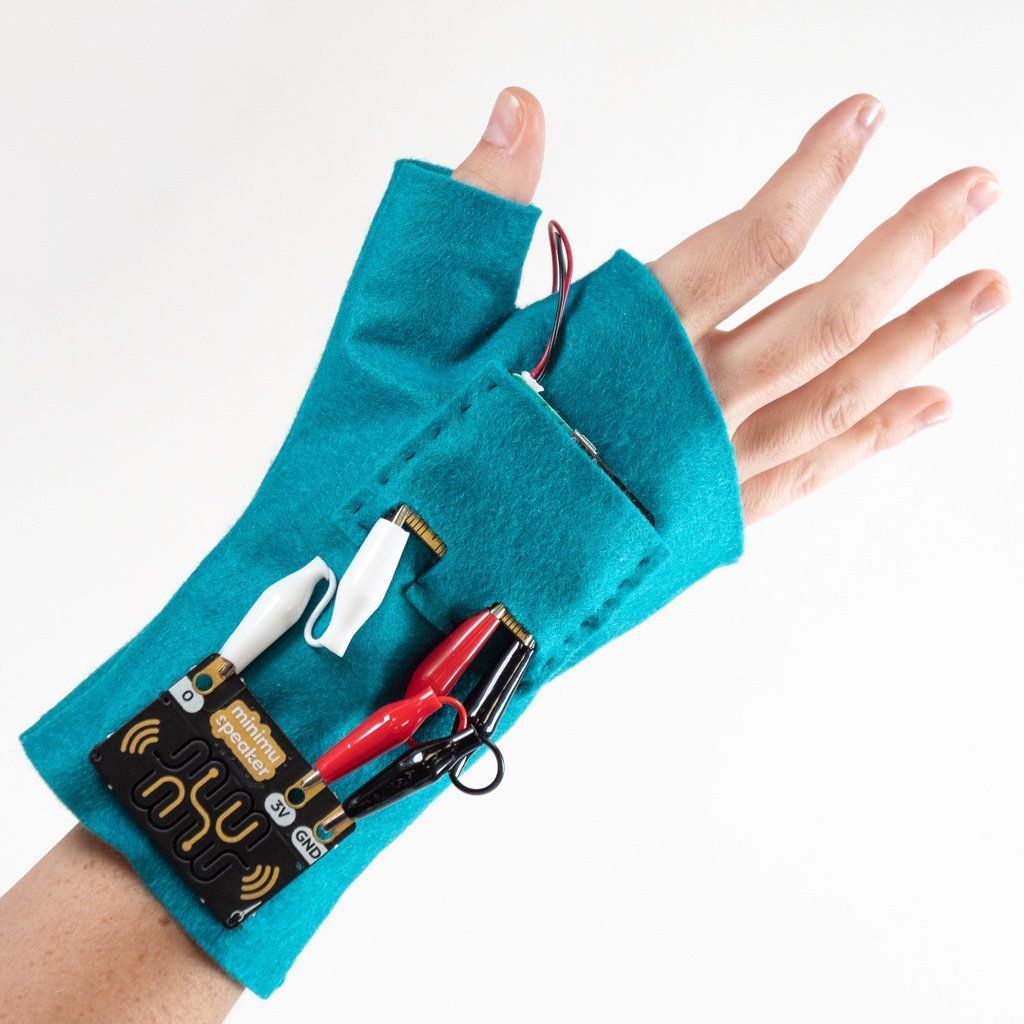 Sew a glove, connect the electronic parts, code the micro:bit using drag and drop blocks, and play 8-bit tunes to your heart's content! The micro:bit can also be used as a midi controller for more advanced musical adventures.
We have resources on our site, there are videos on the make and coding part, and of course, you have all of the micro:bit projects over at their home learning site! You can cover music, textiles, art, product design, maths, science.... and more!
Click here to go to the shop page for the mini:mu musical glove.
And as ever, if you need any support with using them, we're right here.